Create a new lifestyle

Renewable Energy
Large Scale Solar Power Generation
Assessment → certification → development → construction → O&M.

All steps are undertaken by enterprises of the Blue Group under its consistent operation system.
Making use of the abundant experience and achievements in the Development Business, our group's flagship enterprise Blue Capital Management Co., Ltd. will select the ideal land that is suitable for solar power generation.
Blue Capital Management Co., Ltd. will act as an agent and smoothly deal with procedures regarding all kinds of permits and licenses, such as equipment authorization from the Ministry of Economy, Trade and Industry, and grid connection consent from the electric power companies using our own methods.
Construction work is not undertaken by subcontractors or other companies but the "Blue Power Construction Co., Ltd." that specializes in construction of power plants performs work with "safe and secure" as its motto under the company's consistent operation system.
"Blue Power Energy Co., Ltd." provides assistance in the operation and maintenance (O&M) after installation of the plant, and also in installation of electricity storage systems.
O&M Business(Operation & Maintenance)
We support long-term stable operation of power generation facilities.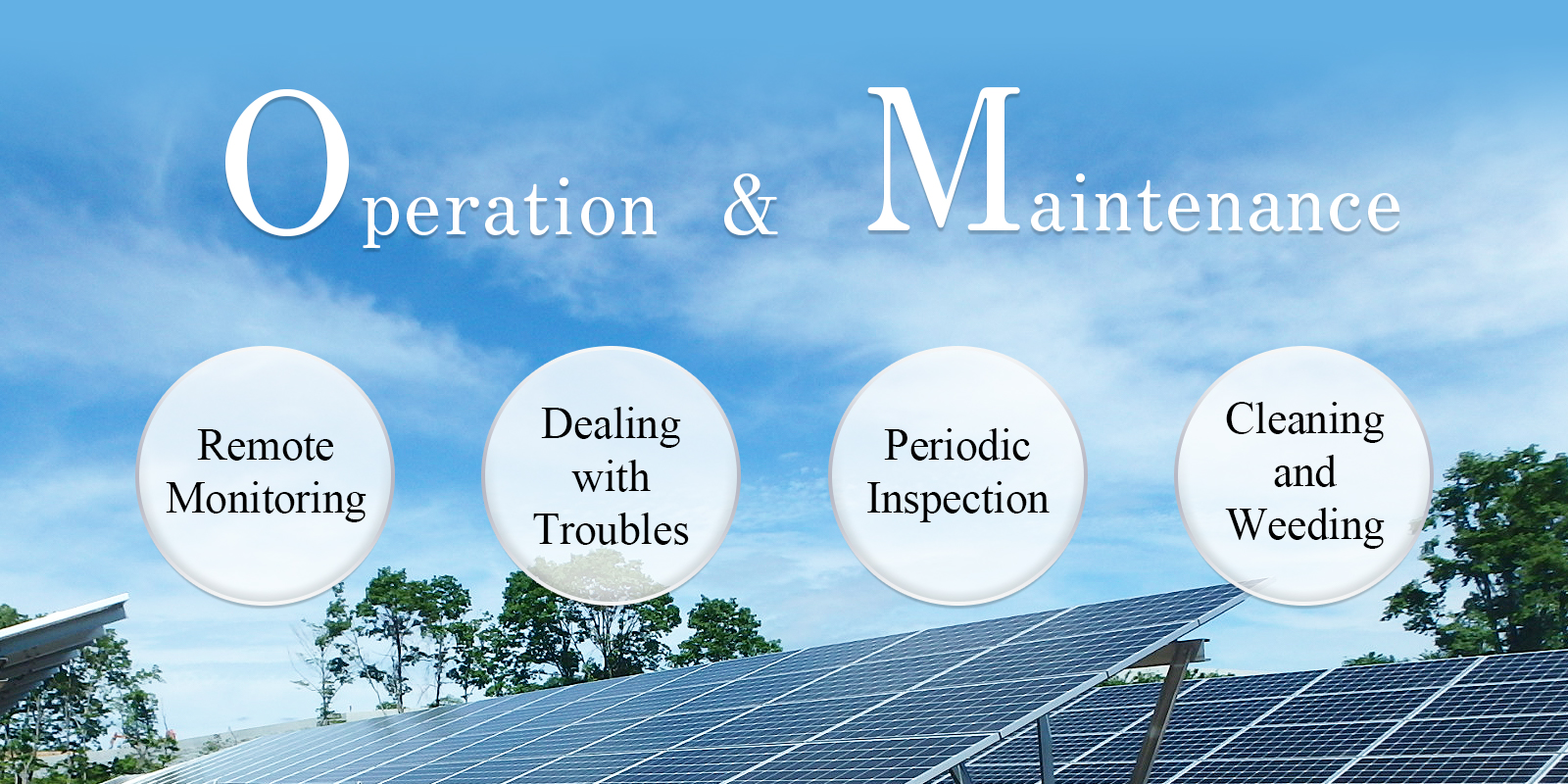 Remote Monitoring
We perform remote monitoring and check operation conditions. By grasping the power generation and electricity sale conditions in real time, we prepare for abnormal cases.
Dealing with Troubles
In situations where we need to replace malfunctioning components, including reinforcement work, or in situations where we detect abnormalities in devices, we will dispatch technicians and ensure swift restoration.
Periodic Inspection
We will look for abnormalities through data collection using eyesight inspection as well as measurement and check through machinery and tools.
Cleaning and Weeding
By stopping the burning and hot spot formation on panels through cleaning the dirt that isn't washed away by rain, we prevent the lowering of the amount of electricity generated. By aggressively implementing anti-weed policies, we prevent loss of the amount of electricity generated due to the shadow cast by weeds.
Energy Storage System(ESS)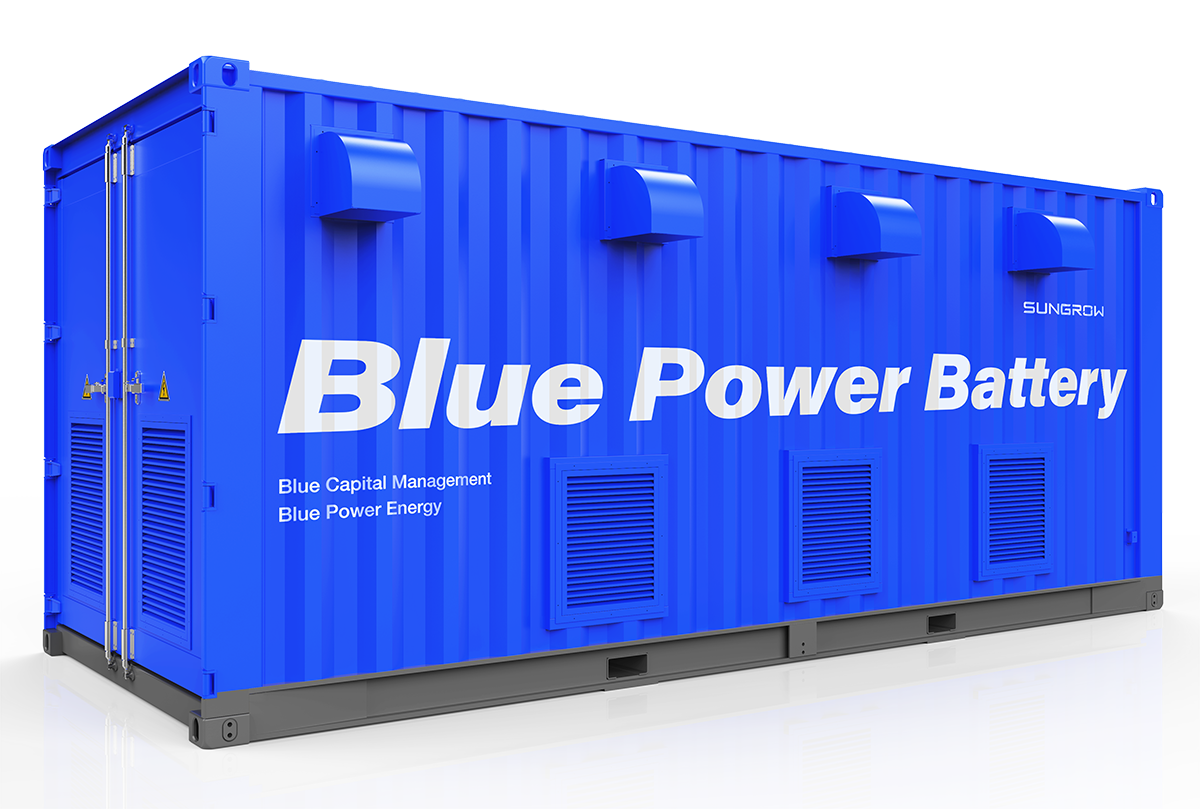 "Blue Power Energy Co., Ltd." produces and sells the Energy Storage System (ESS) named "Blue Power Battery."
While the amount of energy produced by solar and wind power generation is affected by weather conditions, the Energy Storage System (ESS) can offset or balance such an unstable power output and ensure a stable supply of energy. Therefore, its importance has been on rise with the spread of power generation methods using renewable energy.
"Blue Power Battery" has a battery capacity of 2.2MW and can be used widely, from households to large-scale power stations. The number of cases where it has been used is rapidly increasing.